Earth As Elder and its ally, Weather, as Initiators©
Posted on November 14, 2012 by David Blumenkrantz
By David G. Blumenkrantz♥ & the ROPE® Community
What if these weather events are the Earth's way of initiating humans? A curious possibility.
Earth is a living, sentient organism in an intimate interactive and interdependent relationship with all living species, including human beings - a truly symbiotic association. This is a constantly evolving and adapting ecosystem where Earth and its ally, weather, when needed, serve as an initiator of humans in order to transmit essential lessons necessary for whole planet survival. (more…)
Posted in ROPE
Ancestors, Nature & Beyond a Cultural Imperative
Posted on March 5, 2012 by David Blumenkrantz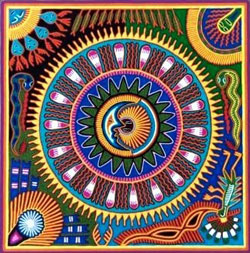 An architectural structure for community resilience focusing on youth and community development through rites of passage1 includes twenty interrelated elements. They serve as design principles for individuals in organizations and communities to "co-learn" and "co-create" their rites of passage experience. Two of these elements are:
Connection with Nature – E - # 11
Connection with the Ancestors – E - # 13
For some there are no differences between the two. There is a consciousness of Mitakuye oyasin – All my relations - the perception that we are all connected. There are no distinctions between our biological relatives and all that exists in nature in relationship with us. We are all in relationship, Mitakuye oyasin. That is at the core of this ecological approach to youth and community development through rites of passage. Not only are we in relationship with others and everything in nature, but also all of the twenty elements are in relationship with each other. (more…)
Posted in ROPE
Sign Up for Blog & E-News
Please enter your name and email address to receive notices of blog posts, events, and other news. * indicates required.

Read more about Youth & Community Development through Rites of Passage in the new and highly acclaimed book by Dr. David Blumenkranz.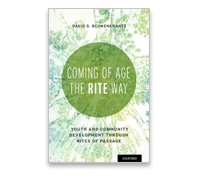 ---
Make A Donation
Support bringing the Rite of Passage Experience™ initiative to today's youth, families and communities.
What I'm Writing About
Recent Posts
Archives
Why This Blog Now?
It't time for a Paradigm Shift – a fundamental change in beliefs, theory and approach – in developing community-centered responses to the challenges faced by today's Youth & Community. More here>>