What if Human Evolution is the Ultimate Clinical Trial?©
Posted on August 2, 2013 by David Blumenkrantz
[fbls]
Marc B. Goldstein & David G. Blumenkrantz
 The Andes of Ecuador 2 by Frederic Edwin Church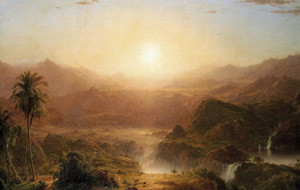 In contemporary behavioral science, the randomized clinical trial has emerged as the gold standard for evaluating the efficacy of medical and social interventions. Indeed, today, for an intervention to not be "evidence-based" is to be largely shunned from most funding streams. But are there other ways we can judge the viability of potential interventions?
Posted in ROPE
Sign Up for Blog & E-News
Please enter your name and email address to receive notices of blog posts, events, and other news. * indicates required.

Read more about Youth & Community Development through Rites of Passage in the new and highly acclaimed book by Dr. David Blumenkranz.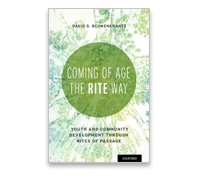 ---
Make A Donation
Support bringing the Rite of Passage Experience™ initiative to today's youth, families and communities.
What I'm Writing About
Recent Posts
Archives
Why This Blog Now?
It't time for a Paradigm Shift – a fundamental change in beliefs, theory and approach – in developing community-centered responses to the challenges faced by today's Youth & Community. More here>>