Designing as if All Things Are Related© – Part 1
Posted on September 9, 2013 by David Blumenkrantz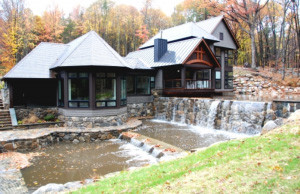 Over the past 30 years I have been talking with one of my best friends about the similarities of our work. Chuck Silver is an award winning Platinum LEED designer and principal in the design firm, Hudson River Design. His intentional community, business and home designs are not only stunning, they are eloquently aligned with their natural surroundings, frequently have zero energy impact and meet the clients' needs. Unlike many traditional architects his approach engages others, including stakeholders, policymakers and local zoning officials, in ongoing conversations. The central purpose of these conversations is to ensure that the design and subsequent structure(s) are a fit with the location (other physical structures), nature and the people who will use and inhabit the building(s). This Whole Building Design approach recognizes the connectivity between all structures in nature. (more…)
Posted in ROPE
Sign Up for Blog & E-News
Please enter your name and email address to receive notices of blog posts, events, and other news. * indicates required.

Read more about Youth & Community Development through Rites of Passage in the new and highly acclaimed book by Dr. David Blumenkranz.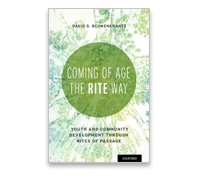 ---
Make A Donation
Support bringing the Rite of Passage Experience™ initiative to today's youth, families and communities.
What I'm Writing About
Recent Posts
Archives
Why This Blog Now?
It't time for a Paradigm Shift – a fundamental change in beliefs, theory and approach – in developing community-centered responses to the challenges faced by today's Youth & Community. More here>>