Initiation & Awakening – Filling the Void
Posted on February 2, 2014 by David Blumenkrantz
I first heard this old Yiddish story, which has roots in the Talmud, from Rabbi Adin Steinsaltz 1.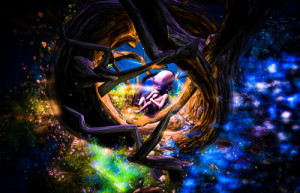 Photo Credit: Lucretia Robbiani
While we are in the womb, we know everything there is to know about the universe, but we forget it all at birth. At a later time, to help us remember, God runs a finger from the bottom of our nose to the top of our lip. That's why there's an indentation. (more…)
Posted in ROPE
Sign Up for Blog & E-News
Please enter your name and email address to receive notices of blog posts, events, and other news. * indicates required.

Read more about Youth & Community Development through Rites of Passage in the new and highly acclaimed book by Dr. David Blumenkranz.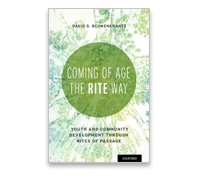 ---
Make A Donation
Support bringing the Rite of Passage Experience™ initiative to today's youth, families and communities.
What I'm Writing About
Recent Posts
Archives
Why This Blog Now?
It't time for a Paradigm Shift – a fundamental change in beliefs, theory and approach – in developing community-centered responses to the challenges faced by today's Youth & Community. More here>>